Concentrate on the demeanor, Huayang Precision All-member basketball game is held
---
The annual Huayang Seiki men's basketball game kicked off. A total of 6 teams participated in this event and a total of ten competitions were held. In the fierce competition for more than a month, Aluminum Alloy One surpassed all obstacles and sang all the way to defend the current basketball championship. In the early group stage, the injection molding department and the comprehensive department withdrew from the competition due to lack of strength. Aluminum Alloy One and Aluminum Alloy Two competed for the championship and staged a peak showdown. It is worth mentioning that the Second Aluminum Alloy Division has won steadily in this year's competition and has become a dark horse in this year's game. Then, in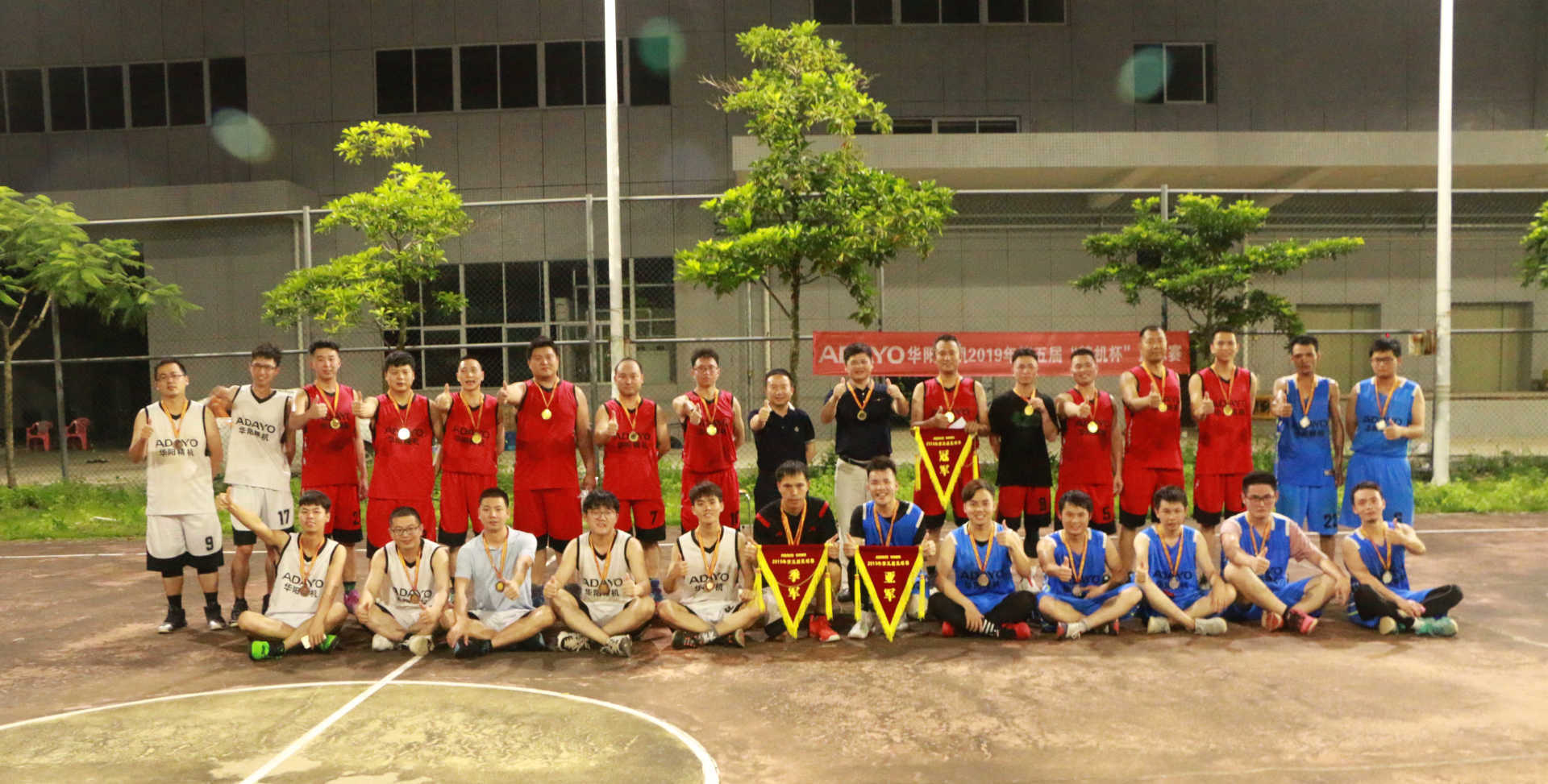 Challenge the gravity and detonate the charm of basketball. The annual Huayang Precision Men's Basketball Tournament kicked off in late May 2019. A total of 6 teams participated in this tournament and a total of ten competitions were held. In the fierce competition for more than a month, Aluminum Alloy One surpassed all obstacles and sang all the way to defend the current basketball championship.
In the early group stage, the injection molding department and the comprehensive department withdrew from the competition due to lack of strength. Aluminum Alloy One and Aluminum Alloy Two competed for the championship and staged a peak showdown. It is worth mentioning that the Second Aluminum Alloy Division has won steadily in this year's competition and has become a dark horse in this year's game. Then, in the final PK with the aluminum alloy, the strength was lost and only won the runner-up of this year. The third place competition was still exciting this year. The zinc alloy department, which was thought to be more capable, finally lost the PK with the technical department to the technical department that cooperated with each other tacitly.
Exciting events, you and I perform together, the players' full dedication, the fair judgment of the referees, the logistical support of the staff, and the cheerleading shouts of the cheerleaders have become the beautiful scenery of this tournament, enriching our amateur life. Happy work, healthy life, small basketball, big precision machine, hope that our hard work, unity and upward spirit on the court will continue to work.